How can you make money with online yoga? In today's digital age, the internet has revolutionized the way we connect, learn, and conduct business. The practice of yoga has not been left untouched by this wave of digital transformation. With the rise of online platforms and the growing demand for virtual wellness experiences, there is an abundance of opportunities for yoga enthusiasts to share their practice and generate income from the comfort of their own homes. In this article, we will explore various strategies to turn your passion for yoga into a profitable online business, leveraging the power of technology and the reach of the internet.
The popularity of yoga has soared over the years, and hot yoga, in particular, has gained a dedicated following. Whether you practice hot yoga, 26 and 2 yoga, or Bikram yoga, you can tap into this niche and offer your expertise to a global audience through online platforms. By completing a hot yoga teacher training or 26 and 2 yoga teacher training, such as the Bikram Hot YogaFX teacher training led by Mr. Ian YogaFX, you can become Yoga Alliance certified and gain the necessary skills and knowledge to excel as an online yoga instructor.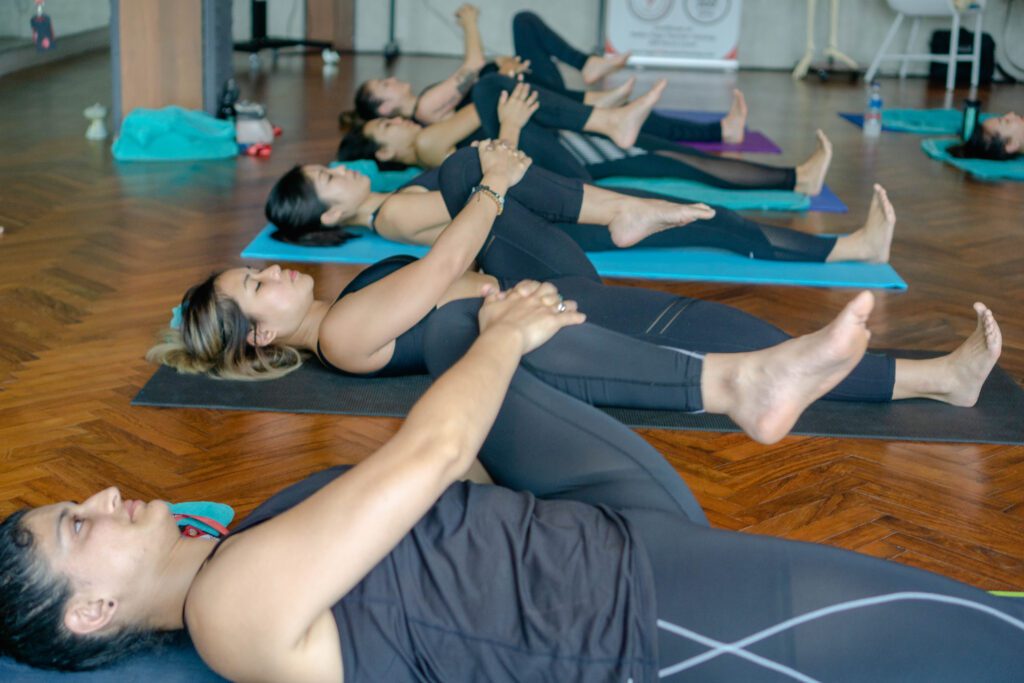 Establishing Your Online Presence:
To make money with online yoga, the first step is to build a strong online presence. Create a professional website or blog that showcases your expertise, teaching style, and offerings. Use this platform to share valuable content, promote your classes, and connect with your target audience. Utilize social media platforms like Instagram and Facebook to further engage with your community and attract new students.
Strategies for Monetizing Online Yoga:
1. Live-Streamed Classes: Host live yoga classes through video conferencing platforms, where students can join in real-time and pay a fee for participation. Offer a variety of class options, such as hot yoga, Bikram yoga, or 26 and 2 yoga, to cater to different preferences.
2. Pre-Recorded Videos: Create and sell instructional yoga videos that students can access on-demand. Develop a library of classes for different levels and styles of yoga. Utilize online marketplaces or sell videos directly through your website.
3. Membership Sites: Establish a membership site where students pay a recurring fee to access exclusive content, such as recorded classes, specialized workshops, or guided meditations. Provide additional resources like downloadable yoga sequences, practice guides, or e-books.
4. Online Workshops and Retreats: Organize virtual workshops or retreats focused on hot yoga, 26 and 2 yoga, or Bikram yoga. Charge participants for registration and provide an immersive online experience with guest teachers, specialized topics, and interactive sessions.
5. Private Sessions: Offer personalized one-on-one sessions through video calls. Customize the practice to meet individual needs and goals. Charge a premium fee for the personalized attention and tailored instruction.
Marketing and Promotion:
To attract students and grow your online yoga business, implement effective marketing strategies. Develop a comprehensive marketing plan that includes social media marketing, content creation, and email marketing. Collaborate with influencers or partner with other wellness professionals to expand your reach. Offer special promotions, discounts, or referral programs to incentivize new student enrollment.

Building and Engaging Your Online Community:
Foster a sense of community among your online yoga students. Create a dedicated space for interaction, such as an online forum, discussion group, or private Facebook community. Encourage student engagement, provide feedback, answer questions, and foster a supportive environment. Offer incentives or rewards to encourage participation and promote loyalty.
Tools and Technology for Online Yoga:
To deliver high-quality online classes and enhance your teaching experience, invest in the right tools and technology. Choose a reliable video conferencing software that supports multiple participants and offers features like screen sharing and chat. Ensure you have good lighting, clear audio, and a stable internet connection. Utilize email marketing platforms and website builders to streamline your communication and enhance your online presence.
"When The Stress Start To Subside Your Spirit Comes Alive"
Continuous Learning and Adaptation:
As the online yoga landscape continues to evolve, it is essential to stay updated with the latest trends and technology. Invest in your own continuous education by attending workshops, trainings, or conferences. Seek feedback from your students and adapt your offerings based on their needs and preferences. Continuously refine your teaching skills and explore new ways to deliver an enriching online yoga experience.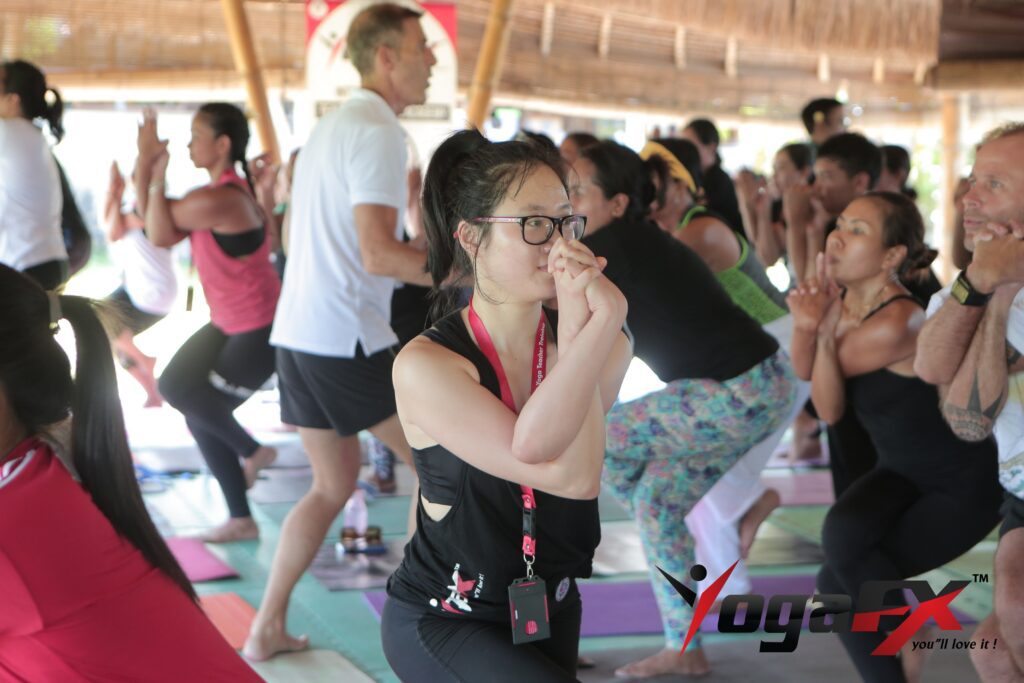 Conclusion of Make Money with Online Yoga:
With the increasing demand for online yoga, there has never been a better time to turn your passion for yoga into a profitable online business. Consider the strategies discussed in this article and embrace the opportunities that digital platforms provide. If you are particularly interested in Bikram yoga, consider enrolling in the Bikram yoga teacher training offered by YogaFX, led by Mr. Ian YogaFX. This Yoga Alliance certified program will equip you with the necessary skills and expertise to excel as a Bikram yoga instructor. Embrace the possibilities, leverage the tools and strategies outlined here, and embark on a journey of sharing your practice, making a positive impact, and earning a living through the exciting world of online yoga.