Bikram Yoga 26 Poses, also known as 26 and 2 Yoga or hot yoga, is a transformative practice designed to harmonize the body, mind, and spirit. Derived from the traditional Hatha Yoga system, this unique style consists of a series of 26 poses and two breathing exercises, all performed in a heated room. In this article, we will explore the benefits, sequence, and transformative power of Bikram Yoga 26 Poses, shedding light on how this practice can bring balance and vitality to your life.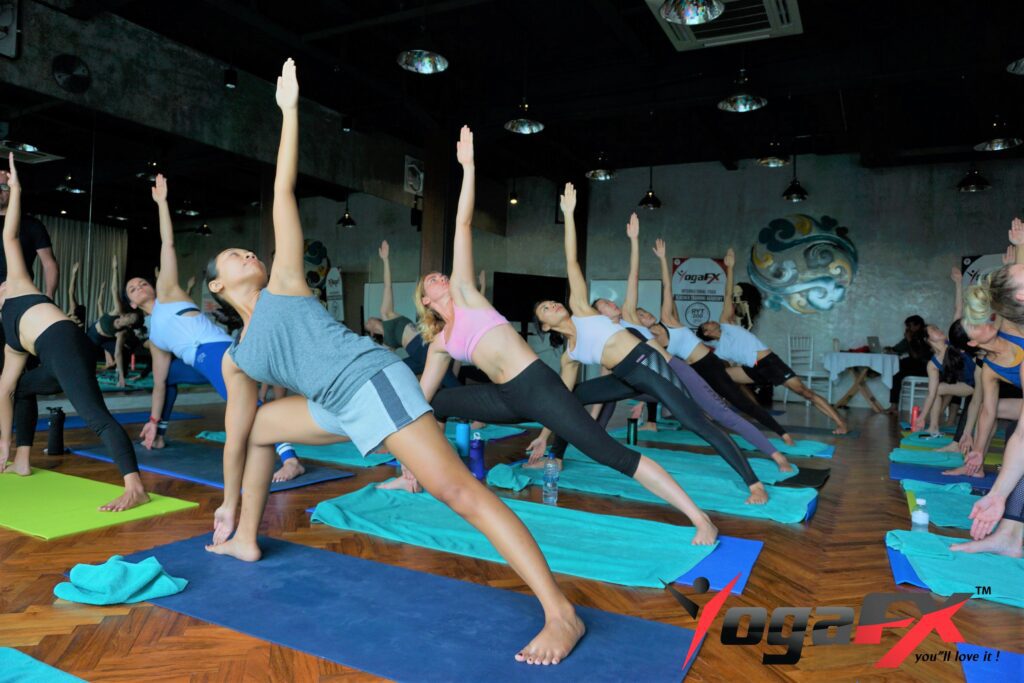 Benefits of Bikram Yoga:
Bikram Yoga offers a wide range of benefits for both the physical body and the mind. The practice, performed in a heated room, helps increase flexibility, improve strength, and enhance overall cardiovascular health. The heat allows muscles to warm up and stretch more deeply, promoting greater mobility and reducing the risk of injury. Additionally, the controlled breathing exercises in Bikram Yoga promote stress reduction, relaxation, mental clarity, and improved mood.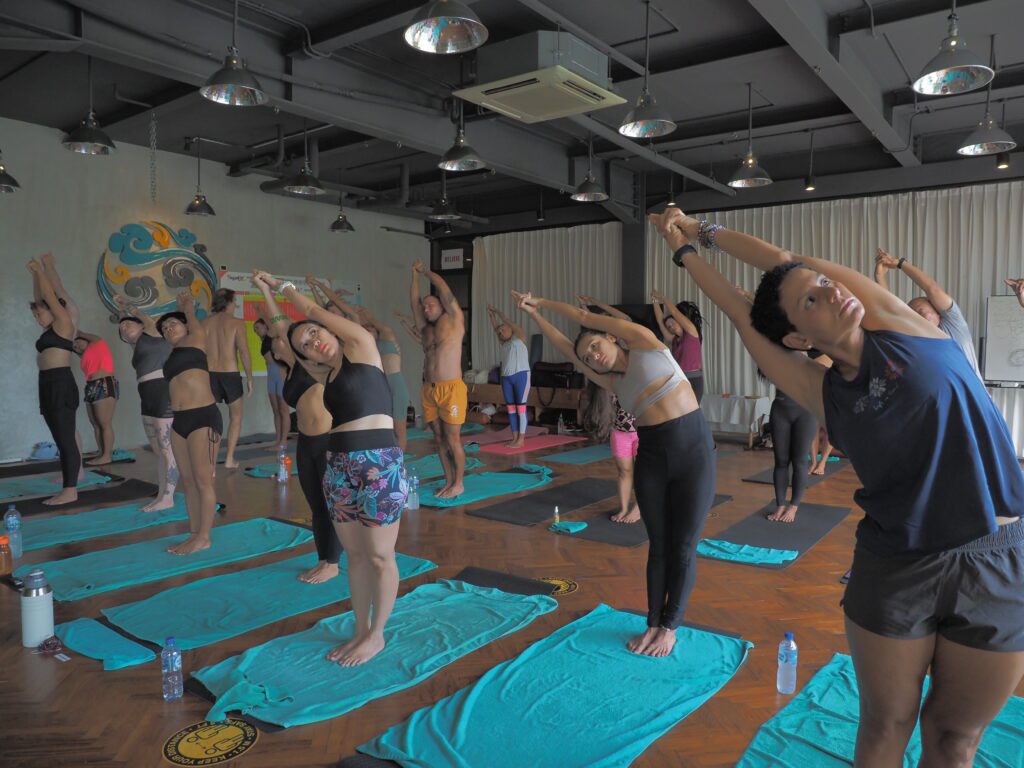 The Bikram Yoga 26 Poses Sequence:
The 26 poses in this sequence are carefully curated to optimize the benefits of the practice. Each pose has a specific purpose and contributes to the overall balance and well-being of the body. Let's explore a few key poses:
1. Standing Deep Breathing:
This pose serves as a warm-up exercise, focusing on deep inhalation and exhalation. It improves lung capacity, oxygenates the body, and prepares practitioners for the subsequent poses.
2. Half Moon Pose:
This pose engages the entire body, stretching the spine, hips, and legs while improving balance and concentration. It also helps to increase core strength and flexibility.
3. Cobra Pose:
Cobra pose strengthens the lower back, abdominal muscles, and arms. It improves posture, relieves tension, and increases spinal flexibility.
4. Camel Pose:
Camel pose opens the chest, stretches the entire front of the body, and strengthens the back muscles. It also stimulates the nervous system, improves digestion, and boosts energy levels.
5. Tree Pose:
Tree pose enhances balance, stability, and focus. It strengthens the legs, stretches the hips and groin, and cultivates a sense of groundedness.
6. Triangle Pose:
Triangle pose stretches and strengthens the legs, hips, and torso. It improves spinal flexibility, stimulates digestion, and enhances overall body alignment.
The Importance of Controlled Breathing:
In Bikram Yoga, the breathing exercises play a crucial role in synchronizing movement and cultivating mindfulness. By focusing on deep, intentional breaths, practitioners develop a greater connection between their body and mind. Controlled breathing techniques help reduce stress, calm the nervous system, and enhance concentration during challenging poses.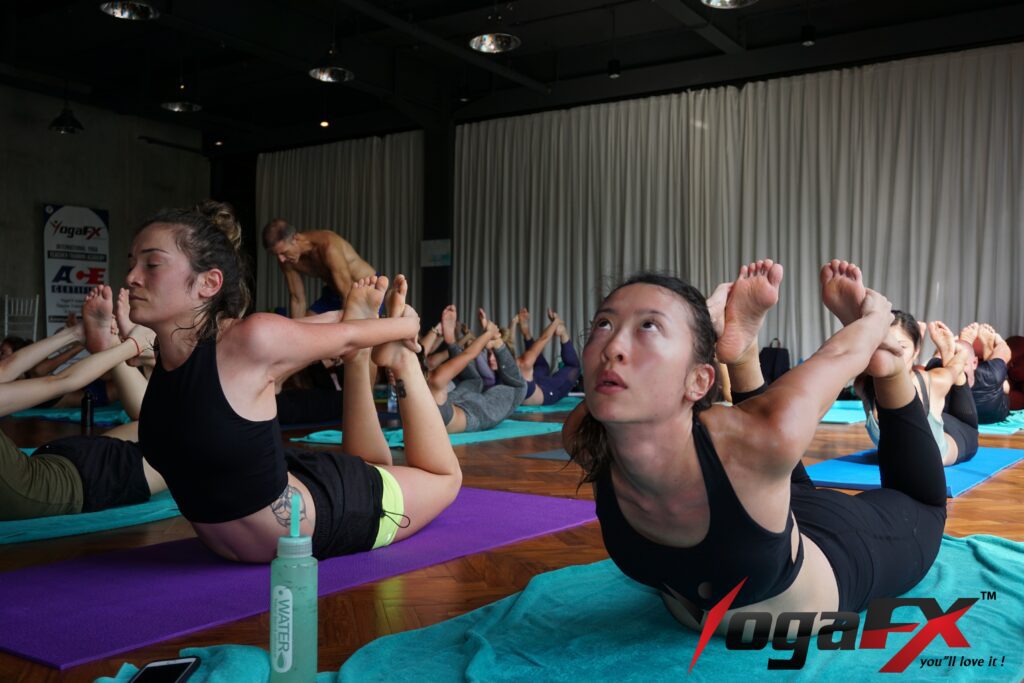 Tips for a Successful Bikram Yoga Practice:
To maximize the benefits of Bikram Yoga, it is essential to approach the practice with intention and mindfulness. Here are some tips to enhance your experience:
1. Stay Hydrated: Drink plenty of water before and after the practice to maintain hydration levels and replenish lost fluids due to sweating.
2. Listen to Your Body: Respect your limits and practice self-care. Take breaks when needed and modify poses if necessary to avoid strain or injury.
3. Consistency and Patience: Regular practice is key to reaping the long-term benefits of Bikram Yoga. Stay committed and be patient with your progress, as improvement takes time and dedication.

Frequently Asked Questions about Bikram Yoga 26 Poses:
1. Can beginners participate in Bikram Yoga?
Absolutely! Bikram Yoga is accessible to practitioners of all levels. Instructors provide variations and modifications to accommodate beginners, allowing them to gradually build strength and flexibility.
2. How often should one practice Bikram Yoga?
Consistency is essential in Bikram Yoga. Aim for at least three classes per week to experience noticeable benefits. However, practicing daily or as frequently as possible can accelerate progress and deepen the mind-body connection.
3. What if I have physical limitations or injuries?
Always consult with a qualified instructor and inform them of any pre-existing injuries or physical limitations. They will provide modifications and guidance tailored to your specific needs, ensuring a safe and beneficial practice.
"Does Fear Equal Failure? Or Does Fear Equal Future?"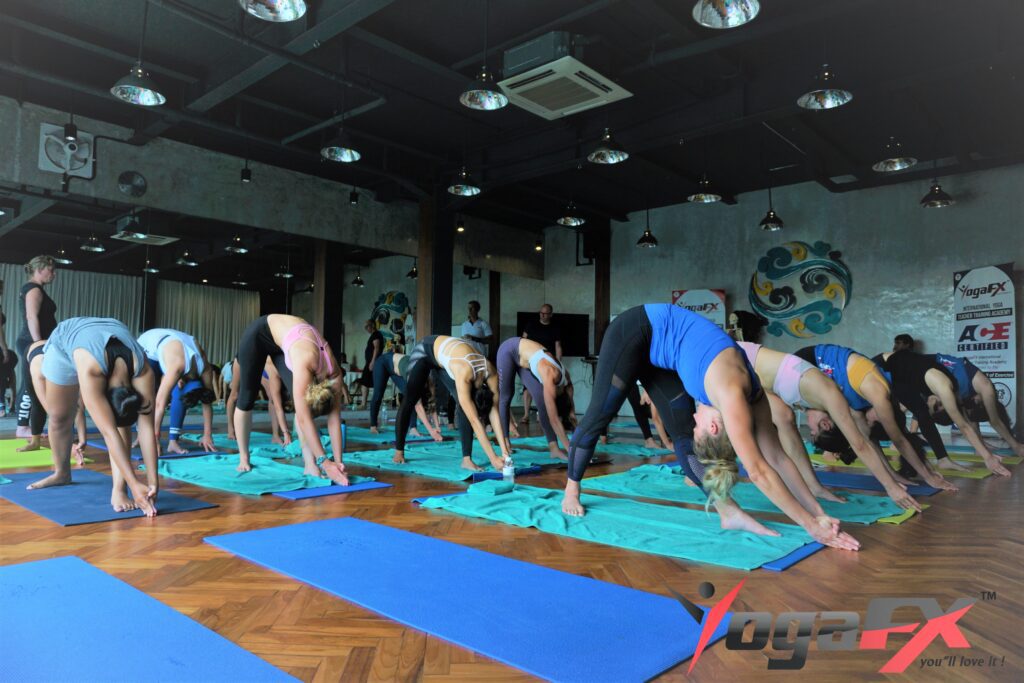 Conclusion Of Bikram Yoga 26 Poses:
Bikram Yoga 26 Poses, also known as 26 and 2 Yoga or hot yoga, offers a transformative journey towards balance, strength, and serenity. If you are passionate about sharing this practice with others and wish to deepen your own understanding, consider enrolling in a Bikram Yoga teacher training program. YogaFX offers a comprehensive Bikram Hot YogaFX Teacher Training, facilitated by experienced instructors, including Mr. Ian YogaFX. This Yoga Alliance certified training provides the knowledge and skills needed to become a certified Bikram Yoga instructor.
By immersing yourself in the Bikram Yoga teacher training at YogaFX, you will learn the intricacies of the 26 poses, gain a deeper understanding of the practice's philosophy, and develop the skills necessary to guide others in their journey towards wellness. The program, recognized by the Yoga Alliance and ACE (American Council on Exercise), ensures that you receive quality instruction and practical experience to become a confident and competent Bikram Yoga instructor.
Embark on this rewarding path, and let the transformative power of Bikram Yoga inspire both your personal growth and your ability to guide others towards wellness and self-discovery. Choose YogaFX's Bikram Yoga teacher training to deepen your practice, expand your knowledge, and share the benefits of Bikram Yoga with others. Start your journey today and unlock the potential of a balanced body and mind through the ancient practice of Bikram Yoga 26 Poses.